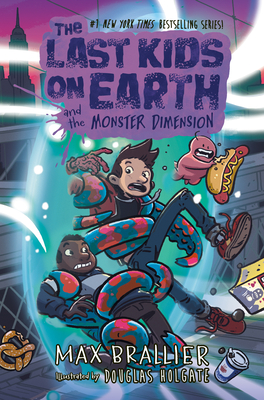 The Last Kids on Earth and the Monster Dimension
Publication Date:
November 7th, 2023
Publisher:
Viking Books for Young Readers
Usually Ships in 1 to 5 Days
Description
The highly-anticipated ninth book in the #1 New York Times, Wall Street Journal, and USA Today bestselling series, with over ten million copies in print!
The last kids may have escaped the forbidden fortress by the skin of their teeth, but there isn't much to celebrate. Thrull has what he needs to complete the Tower, Rezzoch will most certainly come to Earth, and the world as they know it will cease to exist. Except Jack's Cosmic Hand is now even more powerful than he realized, and it might just be able to stop the inevitable from happening. To get the answers he seeks, he'll need to travel farther than he's ever been. He must go . . . to the monster dimension!