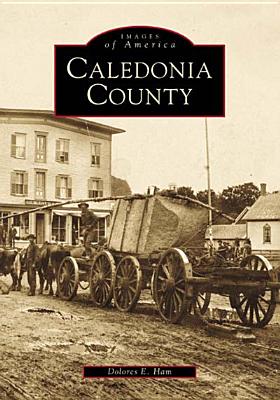 Caledonia County (Images of America)
Publication Date:
October 9th, 2000
Publisher:
Arcadia Publishing (SC)
Description
At the top of Vermont is a region known as the Northeast Kingdom. It is composed of three counties, and one of those counties is Caledonia. Images of America: Caledonia County presents the history of this area, taking you back to rural America as it used to be, with its slower pace of life unimpeded by hectic aspects of modern times. Inside Caledonia County are more than 200 stunning scenes from all 17 of the county's towns. Represented in vivid detail are the people and their early agriculture and industry; men working at the Woodbury Granite Quarry; the Victorian parlor of Sheepcote, the mansion owned by Edward Fairbanks; early twentieth-century sports teams, both male and female; St. Johnsbury's Pageant of 1912; and a gigantic boulder that was incorporated into a log cabin as the back wall to the fireplace.