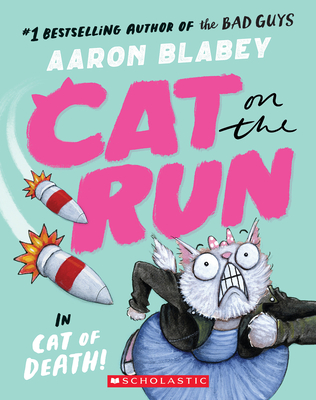 Cat on the Run in Cat of Death! (Cat on the Run #1) - From the Creator of The Bad Guys
Publication Date:
September 5th, 2023
Publisher:
Scholastic Paperbacks
Usually Ships in 1 to 5 Days
Description
From the New York Times bestselling author of The Bad Guys comes another hilarious illustrated series starring a pampered cat who is way tougher than anyone realizes.
What happens when the world's biggest cat video star gets accused of a crime she didn't commit? She becomes a cat on the run, that's what.
But how do you avoid capture and prove your innocence when you are the most famous feline on the planet? Well, it ain't easy.
Follow Princess Beautiful -- for that is her name -- as she goes from meme megastar #1 to public enemy #1 and cheer her on as she fights to clear her name.
Is she a super villain? An internet-famous buffoon? Or a butt-kicking gal who's just been seriously underestimated?
YOU be the judge...
Praise for Cat on the Run in Cat of Death! (Cat on the Run #1) - From the Creator of The Bad Guys
Praise for Cat on the Run in Cat of Death!:
"An antics-filled series launch that effectively captures the absurdity of social media fame while building to a cat-tastic cliffhanger." -- Publishers Weekly
Praise for The Bad Guys series:
* "This book instantly joins the classic ranks of Captain Underpants and The Stinky Cheese Man. We challenge anyone to read this and keep a straight face." -- Kirkus Reviews, starred review
* "Guaranteed to be a hit for chapter book readers looking for humor and action." -- School Library Journal, starred review