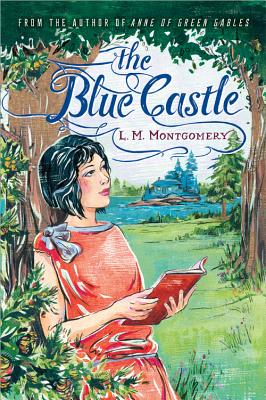 The Blue Castle
Publication Date:
March 4th, 2014
Publisher:
Sourcebooks Fire
Usually Ships in 1 to 5 Days
Staff Reviews
The Blue Castle is one of my all-time favorite novels. It is one of Lucy Maude Montgomery's lesser-known works, but Valancy Sterling is a fierce and fabulous heroine in her own right, alongside other beloved characters like Anne and Emily. 
— Sandy
Description
From L.M. Montgomery, author of Anne of Green Gables, comes another beloved classic and an unforgettable story of courage and romance.
Valancy Stirling is 29 and has never been in love. She's spent her entire life on a quiet little street in an ugly little house and never dared to contradict her domineering mother and her unforgiving aunt. But one day she receives a shocking, life-altering letter—and decides then and there that everything needs to change. For the first time in her life, she does exactly what she wants to and says exactly what she feels.
At first her family thinks she's gone around the bend. But soon Valancy discovers more surprises and adventure than she ever thought possible. She also finds her one true love and the real-life version of the Blue Castle that she was sure only existed in her dreams...
Charming, witty, and moving, The Blue Castle is perfect for readers looking for:
classic books for teens
escapist fiction
wholesome teen romance books
beautiful writing and setting