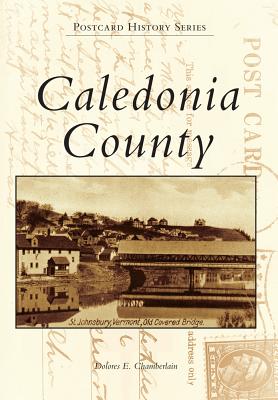 Caledonia County (Postcard History)
Publication Date:
March 16th, 2015
Publisher:
Arcadia Publishing (SC)
Description
Caledonia County, located in Vermont's "Northeast Kingdom," comprises 17 towns and villages. Early settlers cleared heavily forested land, and communities slowly took form. Businesses such as mills and factories emerged along the many rivers. Each town and village had many special attributes--Ricker's sawmill in Groton cut timbers until 1965, Peacham provided granite for monuments across the country, and St. Johnsbury manufactured goods like scales and maple syrup. Hardworking and industrious, residents have endured fires, floods, extremely harsh winters, and droughts, and they continue to boast a resilient spirit today.