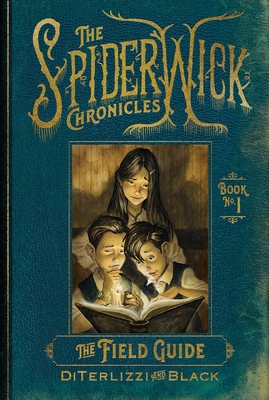 The Field Guide (The Spiderwick Chronicles #1)
Publication Date:
February 21st, 2023
Publisher:
Simon & Schuster Books for Young Readers
Usually Ships in 1 to 5 Days
Description
Celebrate the 20th anniversary of the #1 New York Times bestselling Spiderwick Chronicles and get ready for the series soon to be streaming on Roku with this first installment in the adventures of the Grace children featuring an all-new look.
After finding a mysterious, handmade field guide in the attic of the ramshackle old mansion they've just moved into, Jared; his twin brother, Simon; and their older sister, Mallory, discover that there's a magical and maybe dangerous world existing parallel to their own—the world of faerie.
The Grace children want to share their story, but the faeries will do everything possible to stop them...