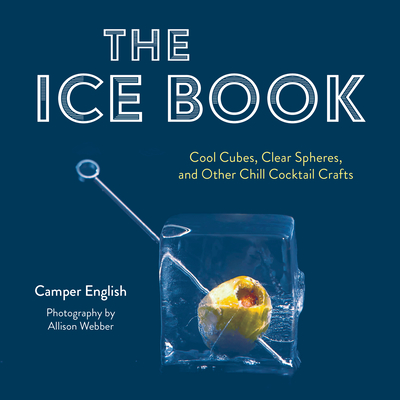 The Ice Book: Cool Cubes, Clear Spheres, and Other Chill Cocktail Crafts
Publication Date:
May 23rd, 2023
Publisher:
Red Lightning Books
Usually Ships in 1 to 5 Days
Description
Crystal clear spheres, cubes you can read through, embossed, branded, and blinged-out chunks, chips, blocks, and 'bergs: it's time to elevate your ice
In The Ice Book, internationally renowned cocktail icepert Camper English details how to use directional freezing to make perfectly pure ice in a home freezer, carve it up into giant diamonds and other shapes, and embed it with garnishes, including edible orchids and olives. You'll learn how to create a frozen bowl for Negroni punch, serve a Manhattan inside an ice sphere, and infuse cubes with colors and flavors to create cranberry cobblers, a color-changing Gin and Tonic, and other awesome drinks.
Featuring striking color photos throughout, this handy guide--and great gift--offers easy directions for dozens of ice projects and suggestions for further freezer fun. Both instructional and inspirational, The Ice Book will help you take your nonalcoholic and boozy beverages to the next level.