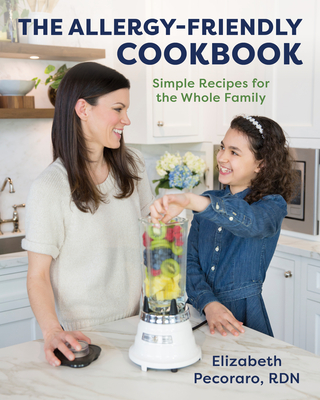 The Allergy-Friendly Cookbook: Simple Recipes for the Whole Family
Publication Date:
August 1st, 2023
Publisher:
Red Lightning Books
Usually Ships in 1 to 5 Days
Description
No one should feel left out when it comes to healthy eating, regardless of food allergies.
In The Allergy-Friendly Cookbook, registered dietitian Elizabeth Pecoraro teaches families with allergies to cook simple, healthy, delicious meals that are completely free of the top nine allergens: peanuts, tree nuts, egg, milk, wheat, soy, fish, shellfish, and sesame. Pecoraro, whose own children live with food allergies, offers 60 allergy-friendly recipes that won't take you hours to prepare and that your whole family will enjoy. With each recipe, she also provides substitution options, nutrition notes, and cooking tips. In addition, she shares which allergy-friendly manufacturers she trusts for her own family.
The Allergy-Friendly Cookbook is a must-have resource for families who live with food allergies and want to feed their children healthy, safe meals.