Growing up in Hamilton, Montana, blocks away from an awesome independent bookstore, Marisa got hooked on reading at an early age. In high school she worked at the bookstore and then headed off to the book mecca of Portland, Oregon for college. She came to Walden, Vermont in 2010 for a farming internship and was so taken with the area that she decided to stay. She is so excited to be working at a bookstore again, especially one as lovely as The Galaxy Bookshop! Marisa particularly loves browsing the children's section for new books to read to her 3 year old son, Rio.
Lies, Knives and Girls in Red Dresses, Ron Koertge. This book is dark, dark, dark, but so good. A re-imagining of classic fairy tales that brings them back to their original, darker roots. The illustrations are fantastic and the stories delightfully bleak.
---
Thirteen Ways of Looking by Colum McCann. I love short stories and Colum McCann is one of my very favorite authors. He writes characters that you care about and I find myself thinking about them long after I close one of his books. I particularly loved the short story 'What Time Is It Now, Where You Are?' about an author who is writing a New Year's Eve story for a magazine and the process he goes through to flesh out his characters. I imagine it's what Colum McCann does, as well, but who knows.
---
Station Eleven, Emily St. John Mandel. I am nothing if not a sucker for a good dystopian novel and this is a great one. Set 20 years after a flu pandemic wipes out most of humanity, the story jumps back and forth in time, following different characters as they struggle to survive in the post-pandemic world.
---
Dragons Love Tacos, by Adam Rubin, illustrated by Daniel Salmieri. With funny illustrations and a cute story line, this is a book you won't mind reading to the kid in your life over and over and over….
---
The Wonder Garden by Lauren Acampora. This excellent collection of short stories captures life in a small Connecticut town. The more you read, the deeper you delve into the interconnected lives of its inhabitants. This is the perfect book to take to the beach or curl up with in an armchair on a cold winter day.
---
The Selected Works of T.S. Spivet by Reif Larsen. When twelve-year-old genius cartographer T. S. Spivet receives an unexpected phone call from the Smithsonian announcing he has won the prestigious Baird Award, life as normal (if you consider mapping dinner table conversations normal) is interrupted and a wild cross-country adventure begins, taking T. S. from his family home just north of Divide, Montana, to the museum's hallowed halls.
---
After Birth, by Elisa Albert. After giving birth, I was surprised that new motherhood wasn't all sunshine and roses, as our culture often leads us to believe. This book was a refreshing, honest look at how some births and postpartum periods really are and how important it is to have someone around who understands. If you are looking for a warm, fuzzy book about motherhood, this is not for you. But if you're looking for an honest, funny, sometimes crude take on both motherhood and female friendship, look no further.
---
Every Day, David Levithan. What if you woke up in a new body every single day?
---
The Giver, by Lois Lowry. My 6th grade teacher read this book to our class and it completely blew my mind. I pick it up again every few years and it always brings me back to the first time I heard it.
---
Dalva, by Jim Harrison. Jim Harrison liked to write about women, fishing and drinking. You can tell he truly loved all three things.
---
The Joy of Cooking: 75th Anniversary Edition. My dad gave me this cookbook a few years ago because he was horrified that, at the age of 28, I didn't own it. Now that I have it, I'm not quite sure how I lived without it.
---
Alexander and the Terrible, Horrible, No Good, Very Bad Day by Judith Viorst. This has been a favorite of mine for as long as I can remember and is my go to book when I'm having a bad day.
---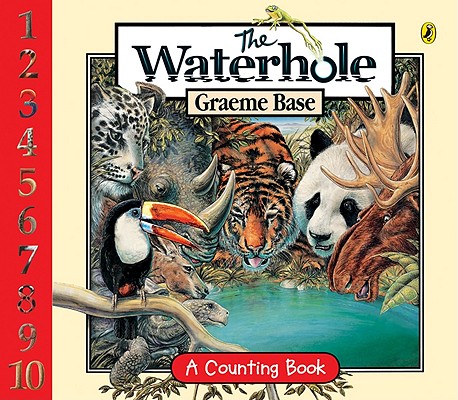 The Waterhole by Graeme Base This book was given to my son when he turned one and has been a favorite ever since. Simple concept with amazing illustrations it keeps him occupied for ages!
---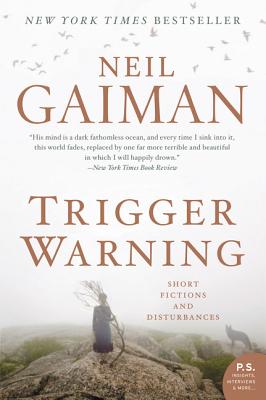 Trigger Warning by Neil Gaiman. I am a big Neil Gaiman fan and this collection of short stories is a great example of why I love his writing. Dark, mysterious, funny and fantastical, I recommend this collection whether it's your first experience with Neil Gaiman or your twentieth.