Sandy has worked at The Galaxy Bookshop since 2000, when she worked during school breaks. Now, as co-owner of the bookstore, she doesn't get to read on the job like she used to, but still gets excited every time she opens a new box of books. Sandy is the events coordinator, children's book buyer, and website manager for the store, as well as being a frontline bookseller.
Books have brought great joy and comfort into Sandy's life, and she feels very lucky to work in a place where she can share this with others every day. Although it would be impossible to list all of her beloved books here, here, at least, are some of the recent titles that have captured her heart. (If you want to see the long–yet still incomplete–list, you can find me on Goodreads!)
Current favorites:
---
On Audio:
---
And further favorites:
A Gentleman in Moscow, by Amor Towles. Reading this novel was such a treat. Towles paints a vivid picture of life in Moscow following the Bolshevik Revolution. Or, more specifically, life for former Count Alexander Rostov, sentenced to house arrest in a hotel in Moscow. Through a growing and changing cast of characters who work and stay in the elegant Metropol, Alexander maintains a connection to the shifting landscape of Russian politics and culture over the course of 30 years. Through it all, his inner sense of what it means to be a gentleman – the quality that makes his character a joy to spend time with – remains unwavering.
---
Young Jane Young, by Gabrielle Zevin. This story is told from multiple perspectives – each piece of the story told by a different woman who is affected by the scandalous affair between a senator and his young intern. Young Jane Young holds up a mirror to our society's obsession with scandal and the double standards held for men and women in such cases. Great characters, sharp writing – I give this one 5 stars.
---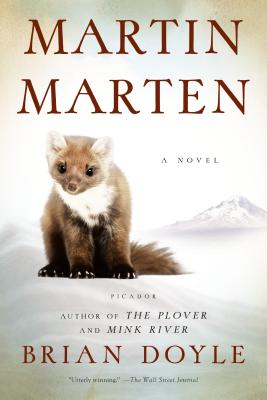 Martin Marten, by Brian Doyle. I fell in love with this novel – the writing, the story, and the characters. I've been recommending it to all sorts of readers, whether for the coming-of-age story, the observations of nature, the wonderful community of characters (both human and animal) or the engaging writing style.
---
Uprooted, by Naomi Novik.
 An excellent fantasy novel with a strong heroine whose yet untapped magical talents have deep connections with the natural world. I highly recommend this book for adults and teens looking for an immersive read that stands on its own (no need to keep up with a series!)
Also recommended: Spinning Silver – equally magical and enthralling.
---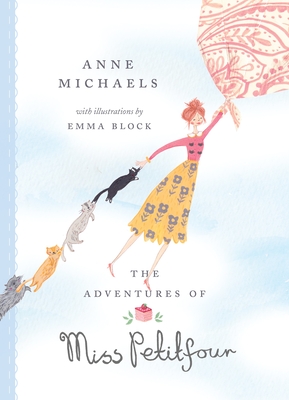 The Adventures of Miss Petitfour, by Anne Michaels; illus. by Emma Block. If you love quiet stories with adventures that are not too big and not too small; if you love cats and tea and treats with whipped cream, this will be the perfect book for you. This is a small treasure of a book, with full color illustrations throughout, about Miss Petitfour, her sixteen cats, and their daily adventures as they travel about town by tablecloth (a different pattern, depending on the day and the adventure desired). A very sweet read-aloud!
---
The Cookie Fiasco! (Elephant and Piggie Like Reading!), by Mo Willems and Dan Santat. Fans of Elephant and Piggie and the Pigeon will rejoice to learn that their favorite author/illustrator is launching a new series aimed at early readers. Willems is collaborating with other authors and illustrators to write books that will encourage beginning readers with simple, easy to read text, vivid illustrations, and engaging – and above all funny – stories. This one has become a family favorite at bedtime. Faced with the conundrum of having three cookies to share among four friends – well, what would you do?

---
Some older, all-time favorites: