We are often asked, by customers, sales reps, and fellow booksellers, "What are you selling a lot of?" Sometimes, it's obvious, (hello, J.K. Rowling and Bernie Sanders!) and sometimes there are "sleeper" hits that sneak up in sales without us realizing it. I think that the thing about our bestseller list that is the most fun to see is how many books have local ties. Our bestsellers will not match the bestseller list of the New York Times or of an independent bookstore in North Dakota, Texas, or even Maine. The books we sell reflect our community in many ways. We choose to stock books we know our customers will be interested in, and we choose books that are written by and about Vermonters. This variety is one of the things that makes each independent bookstore a unique and delightful place to visit.
Key:
♣ Vermont Author
♠ Event held (in store or off site)
♥ Staff favorite
♦ National Bestseller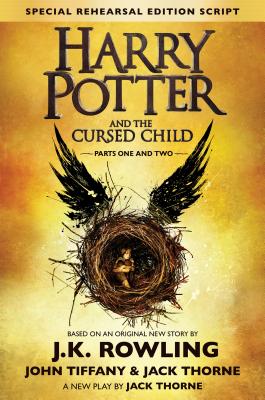 1. Harry Potter and the Cursed Child, by J.K. Rowling ♦ ♠ ♥ No surprise here!
2. Galvanized: New and Selected Poems, by Leland Kinsey ♣ ♠ A beloved Northeast Kingdom poet. We were privileged to have him here for a reading this past spring. His passing this fall was deeply felt by all who knew him and his work.
3. Forest Trees of Vermont, by Trevor Evans ♣ This might be the definitive guide to trees of our region. It also happens to be dedicated to the spouse of one of our booksellers!
4.  Our Revolution: A Future to Believe In, by Bernie Sanders ♣ ♦ Bernie Sanders' populist appeal began in his adopted home of Vermont, and his supporters are flocking to read his words of hope in a tumultuous time.
5. My Kitchen Year, by Ruth Reichl ♠ Ruth gave a dynamic talk at Sterling College about her time as an editor at Gourmet magazine and about this book, a combination memoir and cookbook.
6. Thirty-Eight: The Hurricane That Transformed New England, by Stephen Long ♣ ♠ Stephen spoke about this epic storm in a discussion at the Craftsbury Outdoor Center this fall.
7. God's Kingdom, by Howard Frank Mosher ♣ ♥ Howard Frank Mosher is a perennial guest on our bestseller list. His latest novel was published in paperback this year.
8. Broken Wing, by David Budbill ♣ ♥ This posthumously published novel is a gift to all of David Budbill's friends and fans. A lovely and quiet story, centering on a character known only as the Man Who Lives Alone in the Mountains and the birds who are his neighbors and companions; in particular, one injured rusty blackbird whose  struggles and triumphs endear it to the hermit.
9. We Are As Gods, by Kate Daloz ♣ A memoir of growing up in a back-to-the-land commune in the Glover-Albany area. This not too distant history caught the attention of many readers who were curious to read about people they were familiar with, and the excellent writing kept them riveted.
10. Hidden View, by Brett Stanciu ♣ ♥ This local author is also a former bookseller at The Galaxy! Her debut novel packs an emotional punch, with vivid images of life on a hardscrabble northern Vermont farm.
11. Dust of the Road, by Victor Densmore ♣ ♠ One of Hardwick's own published poets. Victor's second collection was long awaited by his readers!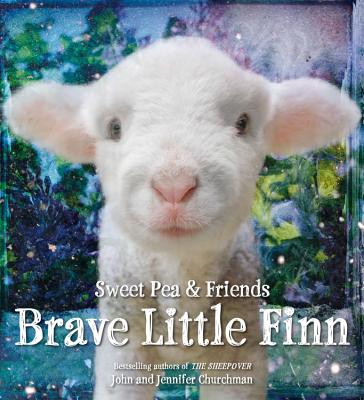 12. Brave Little Finn, by John & Jennifer Churchman ♣ ♦ The adventures of Sweet Pea & Friends – originally self-published through a Kickstarter campaign – continue in this story of an adorable little lamb. The Churchmans live on a small organic farm in Chittenden County, where they find plenty of inspiration for their popular children's books.
13. Underground Railroad, by Colson Whitehead ♦ This novel was poised to make an impact even before Oprah endorsed it, pushing up the publication date by a whole month. The story creates an alternate history of the United States – one in which the Underground Railroad is a physical reality, with a network of tracks running through tunnels.
14. Wildflowers of Vermont, by Kate Carter ♣ This is one of the best guidebooks to flowers found here in our region, with full-color photographs.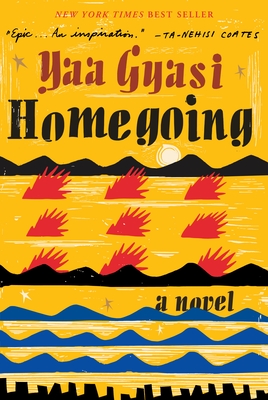 15. Homegoing, by Yaa Gyasi ♦ ♥ A stunning debut novel that tracks the history of a family and the impacts of slavery on each generation, beginning with two half-sisters living in Ghana in the 1700s and continuing through modern day.
16. Presumption of Guilt, by Archer Mayor ♣ Another perennial bestselling Vermont author! Joe Gunther's 27th mystery revolves around the discovery of a forty-year-old skeleton encased in a concrete slab at a recently decommissioned nuclear energy site.
17. The Town That Food Saved, by Ben Hewitt ♣ This title has appeared on our bestseller list every year since its publication in 2011, and we continue to hear from out of town customers, "I came to Hardwick after I read about it in this book!"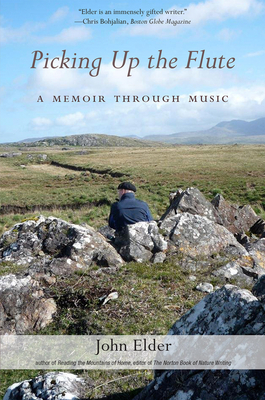 18. Picking Up the Flute, by John Elder ♣ ♠ This memoir sets to music a former professor's musings on retirement, marriage, literature, and the natural world. We were pleased to welcome John Elder to the Galaxy this summer as part of his tour in support of this published in Vermont book.
19. A Great Reckoning, by Louise Penny ♦ ♥ Louise Penny's fans are voracious and would love to read as many books as she can write. For now, they'll have to make do with one new mystery each summer.
20. Microshelters, by Derek "Deek" Diedricksen ♠ ♣ Deek was in the Hardwick area, hosting a treehouse building workshop, so we invited him to stop by the bookstore to talk about his work. There are plenty of fun and practical DIY plans and ideas in this book that will inspire projects from forts to homes.
21. Station Eleven, by Emily St. John Mandel ♥ ♦ Though this dystopian novel has been around for a couple of years, it continues to beckon to new readers from its spot on Andrea's Staff Picks shelf.